Career Opportunities at HRAPF – Data Officer and Research Officer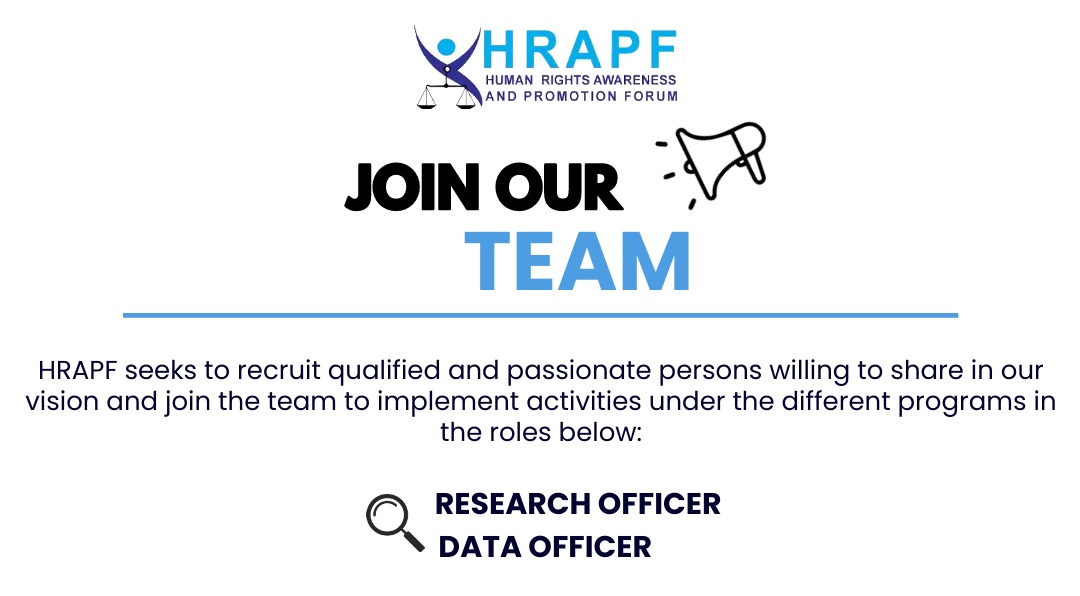 Human Rights Awareness and Promotion Forum (HRAPF) is a non-governmental human rights advocacy organisation whose mission is to promote respect and protection of human rights of marginalised persons and key populations through enhanced access to justice, advocacy and influencing, research, strategic litigation and knowledge development, and capacity enhancement.
We are seeking for a highly motivated, qualified and passionate professional willing to share in our vision to join the team in the roles of Data Officer and Research Officer.
For more details on the roles and application process, click here.